Northern Beaches Cosmetic Surgery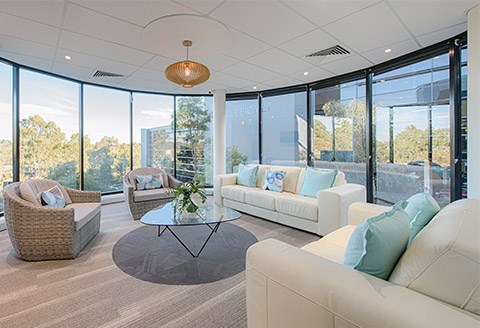 The Cosmetic Surgery Belrose Sydney is a full licensed medical and surgical cosmetic centre. It is operated by all highly qualified medical professional doctors. It is located in beautiful Sydney Northern Beaches hinterland Austlink Business Park, Belrose. Easy transport via direct bus services from Sydney City CBD (Bus 274, 271, 270). The Centre contains four procedure rooms, three consultation rooms, and one post procedure recovery room, with total area 310 m2. The practice offers full range of cosmetic services including non-invasive procedure, surgical procedure, laser and ultraformer treatment. It embraces the latest technology of cosmetic instruments and surgical techniques. The centre is also involving for scientific research program on platelet-rich plasma injection for scar tissues healing and newest anti-aging products under worldwide famous cosmetic products companies.
The skin is the largest organ of human body, just as a healthy heart, it is critical to our overall health and well-being. To maintaining a youthful, naturally-beautiful fresh appearance, protecting damaged from aging, environmental exposure, we are ready to work with you, step by step to achieve the best possible outcome.
Our philosophy is quality and safety. Satisfaction is our final goal.
Individually consultation and assessment to suit exactly what you desired.
Successful cosmetic procedure whenever how small is the treatment, not only make you looks well, but also make you feels well to achieve confident energetic feeling.
Gallery
You can visit us at any time at your convenience. www.northernbeachescosmetic.com.au
For skin cancer services details please visit: www.sydneyskincancersurgery.com.au