Dr. Ian Chinsee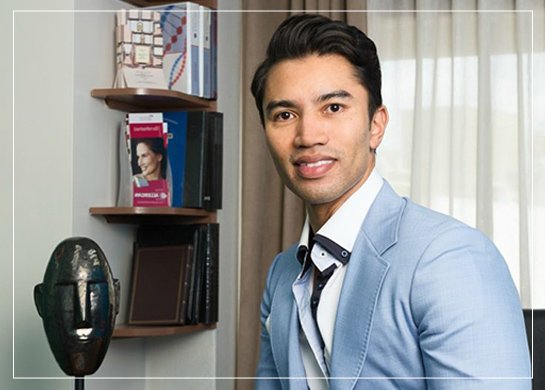 Dr. Ian Chinsee is registered with the Medical Board of Australia, and a Surgical Fellow of the Australasian College of Cosmetic Surgery (ACCS). Dr. Chinsee is an Australian trained Cosmetic Surgeon based in Brisbane. Dr. Chinsee performs an array of cosmetic surgeries, but is most renowned for his breast augmentations and lifts. In 2018 alone he performed over 480 breast related surgeries. As a result, Dr. Chinsee has a large, loyal following of patients all over Australia and New Zealand.
Dr. Chinsee graduated from the University of California, Los Angeles in 2002 with a Bachelor of Science (Psychobiology). He then went on to complete his medical degree and graduated from the University of Queensland in 2006. Dr. Chinsee went straight into general surgical training after his residency and spent the next five years working in the general and plastic/reconstructive surgery departments of Brisbane, Cairns, and Canberra hospitals. Dr. Chinsee then undertook 2 years, advanced surgical training with the Australasian College of Cosmetic Surgery (ACCS). As well as holding a Fellowship with ACCS, Dr. Chinsee is also a member of The American Academy of Cosmetic Surgery (AACS).
Dr. Chinsee aims to remain on the cutting edge of new surgical techniques and developments. He has a special interest in regenerative treatments and currently works with a team of scientists and clinicians across Australia and New Zealand to develop new and highly effective anti-ageing therapies. Dr. Chinsee also takes a keen interest in training other doctors and nurses in the art of cosmetic surgery and cosmetic injectables. He offers group or private one on one training sessions.
Combining his medical knowledge with the eye of an artist, Dr. Chinsee achieves natural looking enhancements. He has a compassionate and friendly nature and ensures that the entire process is comfortable and satisfying for his patients.
Dr Chinsee performs:
Brazilian Butt Lift
​Mastopexy (breast lift)
Miscellaneous breast surgery (areola/nipple reduction, etc.)
Brow Lift
Otoplasty (pinning ears back)
Cosmetic Injectables (anti-wrinkle injections, dermal fillers)
Dr. Ian Chinsee
Level 2, 27/14
Narabang Way
Belrose, NSW 2085
Phone: +61 (02) 9986-2552